Do you want to turn your imagination into products?
Do you think producing one machine from zero is interesting and charming?
Do you want to pursue your dream with your engineer spirit?
If the answer is "Yes", why don't you join us?
We are an engineer group which always challenges both within and outside Japan.
Kyowa Machine now is seeking for working partners who wants to create the future of manufacture with us.
If you are interested in our occupations, please join us, we are waiting for your application.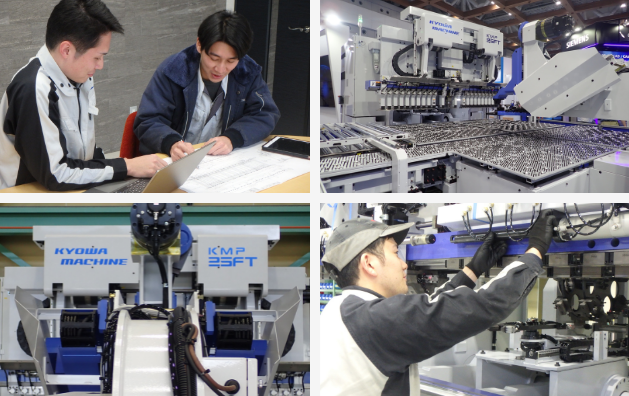 Recruiting Desk
If you have any questions about recruiting, please contact our Recruiting Desk.
Kyowa Machine Co. Ltd (Headquarter)
795, Toide-Kasuga, Takaoka-shi, Toyama Pref., 939-1112, Japan
E-mail:yoshi2@kyowam.co.jp
TEL: +81-766-63-3805 (Monday – Fridy, 9:00 – 17:00)
Recruiter: Ms. Yoshida