Panel Bender Demanded in the World
KMP Series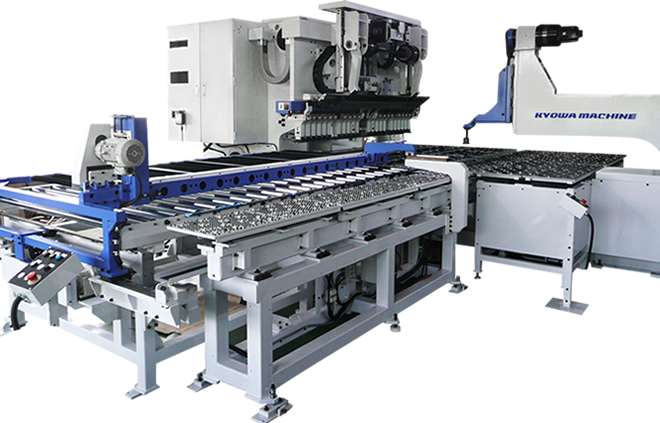 Chubu Invention Award 2007, Small & Medium Enterprise Agency Director-General's Encouragement Prize
KMP Series is a flexible bender (panel bender) driven by AC servo motor. It can bend varies of complex shapes such as R bending, hemming and closing, which are difficult to be bent by traditional benders, in high accuracy, rapidly and simply.
Characteristics
HIGH PERFORMANCE

Be able bend varies of complex shapes smoothly.

HIGH PRECISION

All axes are driven by AC servo motor. Be able to process in high precision stably.

HIGH PRODUCTIVITY

Cost performance is improved by power-save and person-save.

ECOLOGY

Energy saving is achieved and lining cost is decreased by using hydraulic-free AC servo motor.

EASY

Tapping touch panel to input production size and angle.

FLEXIBLITY

Pursuing maximum satisfaction for our customers by flexible service such as abounding options, customize, automation and so on.
KMP Programming System
Self-developed Program・Easy Operation
The calculation of processing operates automatically only by inputing numerical values on touch panel.
It is possible to run a process simulation on the operation panel screen.
Consistency management to Monitoring system eqquired with IoT system, Control Management, analyze and maintenance services.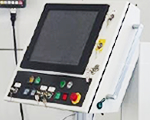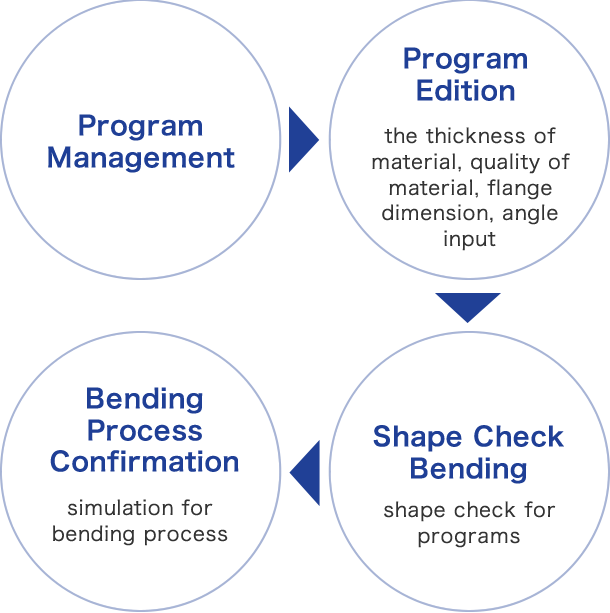 Patent
Panel Bender
"Clamp Device of Panel Bender" is invented by our company and we have already got the patent of it. By using the device, press die presses metal sheet which being processed from the up side to prevent the jumping-up of metal sheet when being bent. The device provides a strong pressing power to press metal sheets as well as makes our machine more compact. Furthermore, using of the device makes it possible to bend various complex shapes easily, safely and in high accuracy.
Bending Sample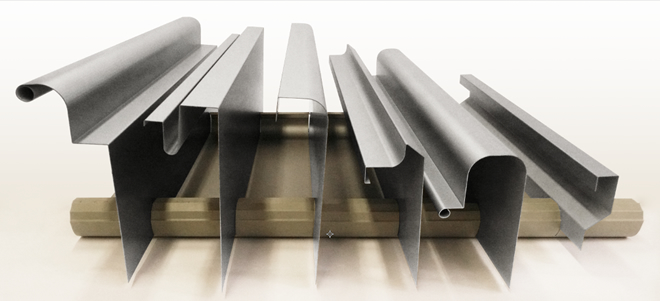 The samples above are only a part of our applicable bending shapes. Information about special bending shapes, please contact us for detail discussion. Please feel free to contact us.
Examples of productions
Essential machine for manufacture in varies of fields.
Elevator, Locker, Door, Switchboard, Kitchen equipment, Office equipment (desk, drawer), Business-use refrigerator (showcase), Air condition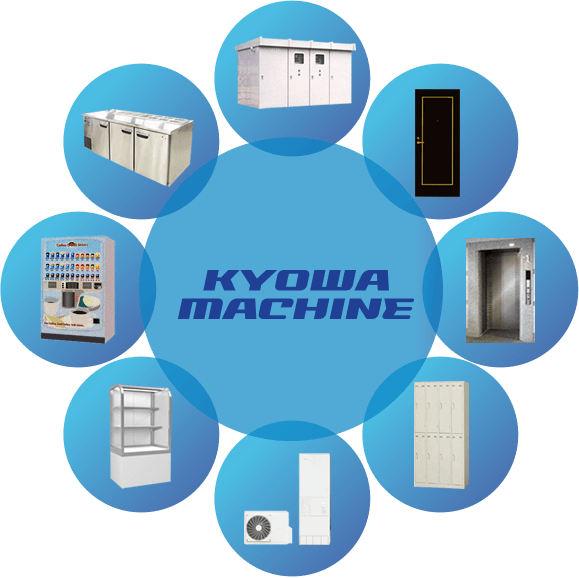 KMP LINE
Propose the most suitable automatic system to match customs' needs.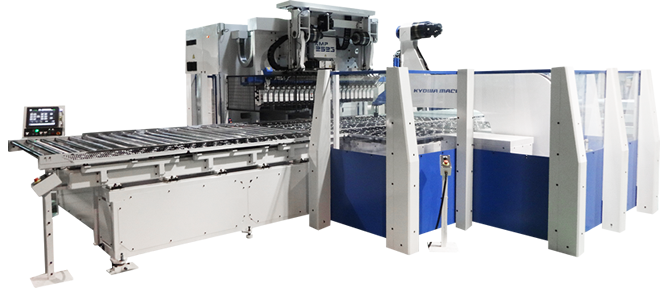 * Custom-made machine service for your expected specification is also provided.
* It is subject to change the content and dimensions of specifications for machine improvement without any inform.
If there is any unclear about our products, please contact us.
Head Office・Factory
TEL+81-766-63-3805
Monday through Friday 8:30~17:00
Return Type Bender

Automatic Bender

KMP LINE

Inline Press Machine and Other Machine Tools