Ever changing technology
–Ambition of the engineer continue increasing
Kyowa Machine Co., Ltd., is a machine manufacturer that got its start in 1972 developing and manufacturing energy saving machinery accompanying the development of the aluminum industry.
Since then, we have following our theme to "Create Machines for Users" by applying our technology and enthusiasm to manufacturing automated machinery and machine tools for a wide variety of production facilities.
We will continue to accurately meet the needs of the next era by utilizing our unrelenting curiosity and flexible imagination to create new machines.
Five Credos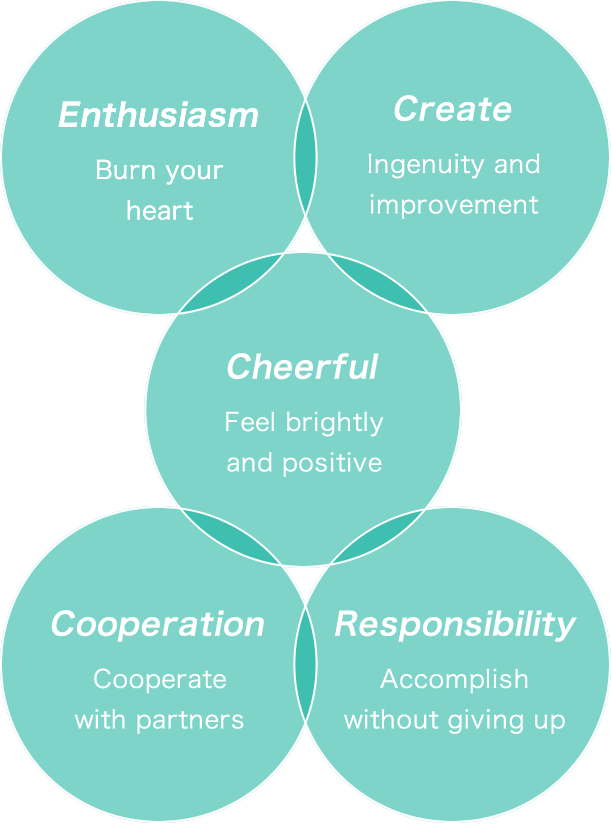 Using a flexible structure to expand into new areas.
Today, borderless globalization is advancing in a wide range of industries.
Going forward, Kyowa Machine will continue to develop its core sheet metal processing and machine tool business as well as propose products for other industries and apply its technology to new genre.
We will continue to pursue our policy of putting the customer first by "developing people" and "creating products" to be a company that can provide new products to set high goals and standards for quality and to strive for continuous in-house improvement.
In addition, we established the Kanagawa Branch in 2007 to function as the sales and service office for the Kanto area and to establish a flexible and integrated system so that we can provide total support from development to design, manufacturing, sales, and after-sales service. Furthermore, in order to strengthen the business service in Kanto Region, we moved our branch office to Tokyo in 2014.
We will do our best to provide products that meet the needs of our customers worldwide. Please feel free to contact us.